The first meeting of the AQUIB Advisory Committee was held on Monday 6 March 2023. Created by the AQUIB Board of Directors on 19 December 2022, the face-to-face meeting at the AQUIB offices marked its official constitution.
Its members were able to meet in person and, in addition to receiving a presentation of the Agency and the Balearic Islands university system, the Commission's regulation and the revision of AQUIB's Code of Ethics were approved. The current members of the CET (Commission of Study Programmes Evaluation) were also ratified.
The Advisory Commission is composed of:
- President: Mr Martí Casadesús (unanimously elected by the Commission itself).
- Members (in alphabetical order): Mr. Antoni Buades, Ms. María Elena Montero, Ms. Marta Fonolleda, Mr. Nestor Torres Darias and Ms. Vanessa Prados.
- Secretary: Mr. Enrique Barón
The curriculum vitae of its members, as well as its regulation and agreements reached at its meetings, can be consulted here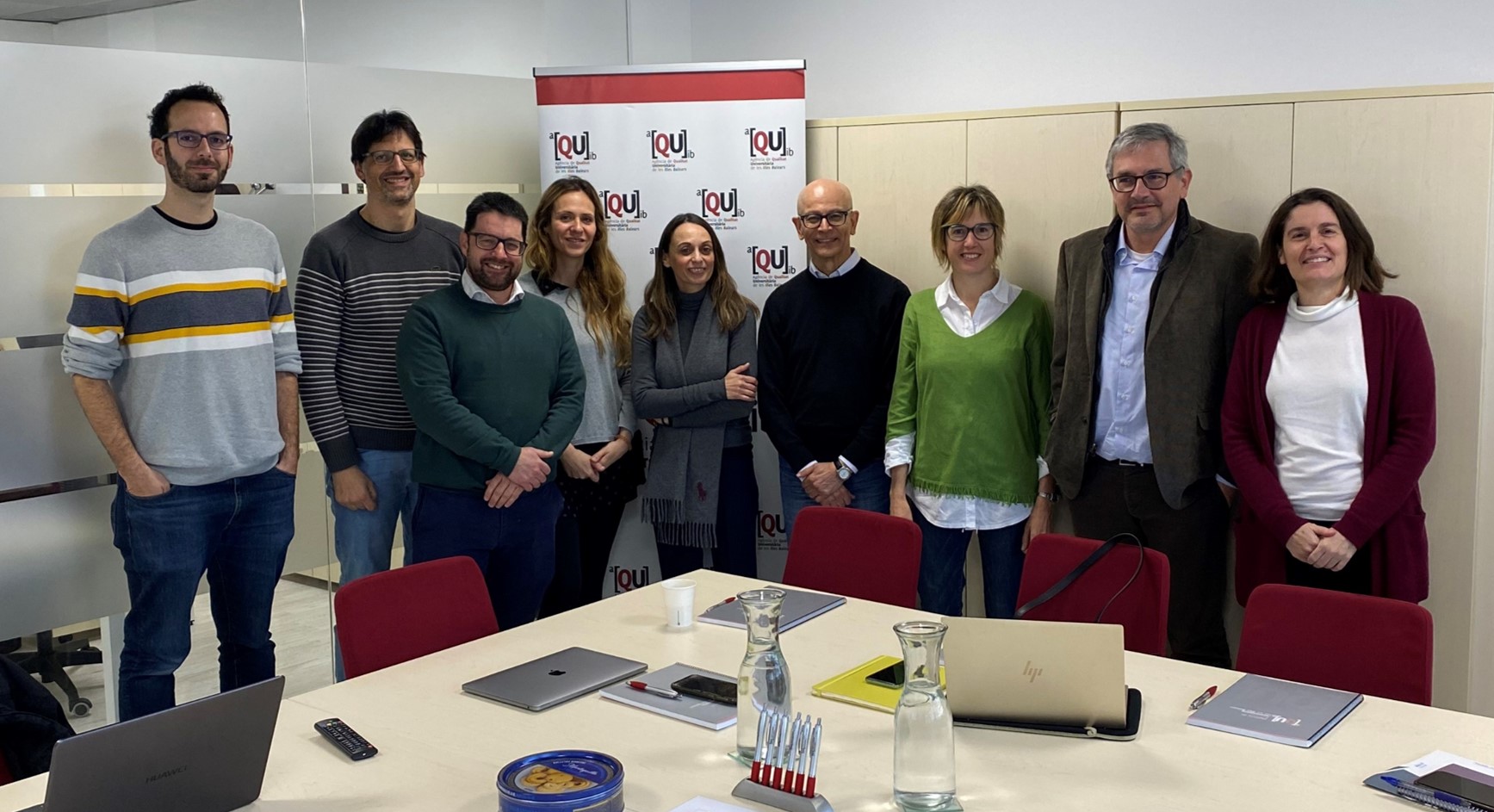 Participants of the meeting. From left to right: Enrique Barón, Antoni Buades, José Luís Pons Hinojosa (General director of Universities and Research and president of AQUIB), Elena Montero, Vanessa Prados, Néstor Torres, Marta Fonolleda, Martí Casadesús and Paula Ramis de Ayreflor (technical director of AQUIB)